As you all know Himalayan Foot-slog had organised a SNOW TREK to Chandernahan Lakes and it was a successful trek , now we are organizing Chandernahan Frozen Lakes trek. Chandernahan Trek is one of the most beautiful trekking route of the region. It's beauty remains unexplored by the enthusiastic trekkers. Chandernahan Trek can also be ranked as trekker's paradise. The trek starts from the heritage village Janglikh and winds through the beautiful meadows, thick forests, grassy land ascents where the pabbar valley exposes the view of the whole surroundings snow cladded mountains, waterfall and seven glacial ponds of chandernahan which is the source of pabbar river.
The mountains around are covered with snow till the end of June-July gives a glimpse of alpenglow in sunrise and sunset.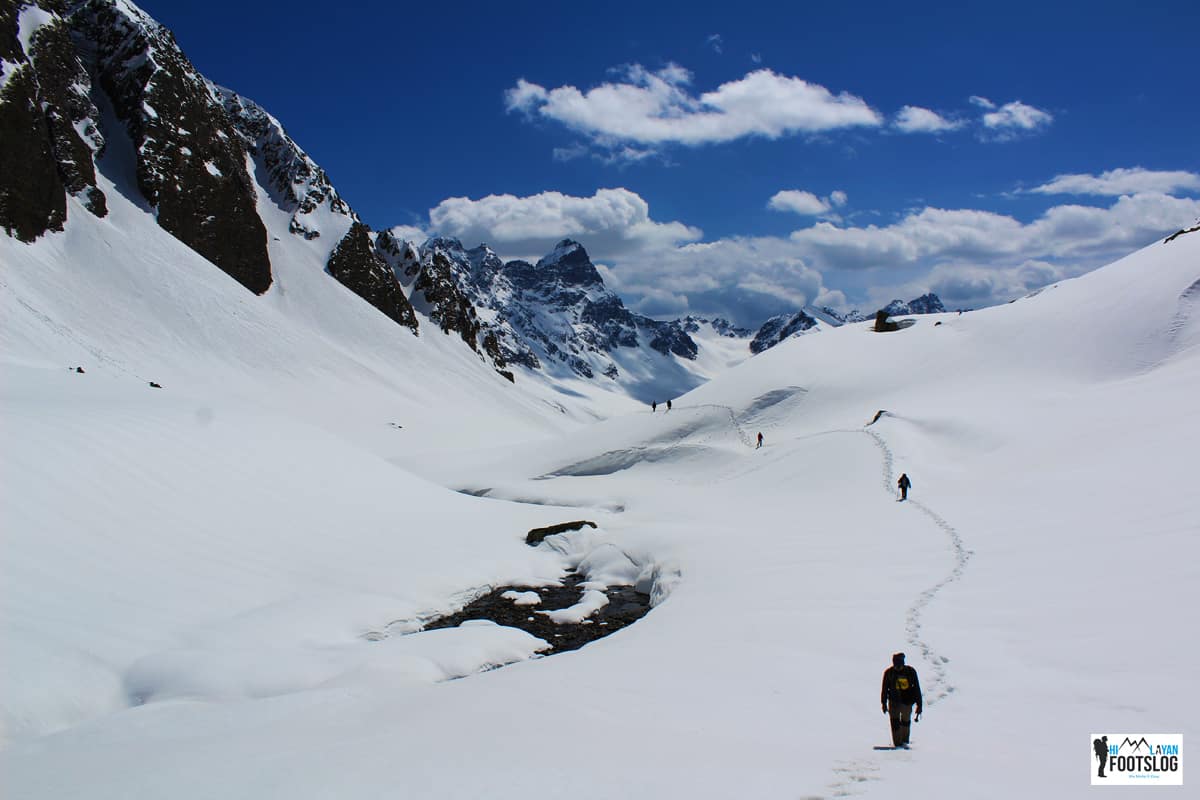 Proposed itinerary –
Day 1- Shimla to Janglikh(2500mtrs)
On arrival at Shimla you will be met by our representative at bus stand and transfer you to Janglikh. Drive through the beautiful valley, en-route Khadapathar or via Narkanda and Rohru.
The journey to Janglikh will take almost 6-7 hours.
After briefing, camp overnight at Janglikh village.
The day ends with the bonefire , afterdinner.
Day 2 – Janglikh to Dayara Thach
Start leisurely.
One can explore the village. The village is purely heritage and picturesque.
After breakfast trek towards Dayara Thach.
The trek winds through the thick forests, beautiful meadows and grassy land ascents.
It's a moderate trek , takes around 4-5 hours to reach Dayara Thach.
Dinner and night stay at beautiful meadow Dayara Thach.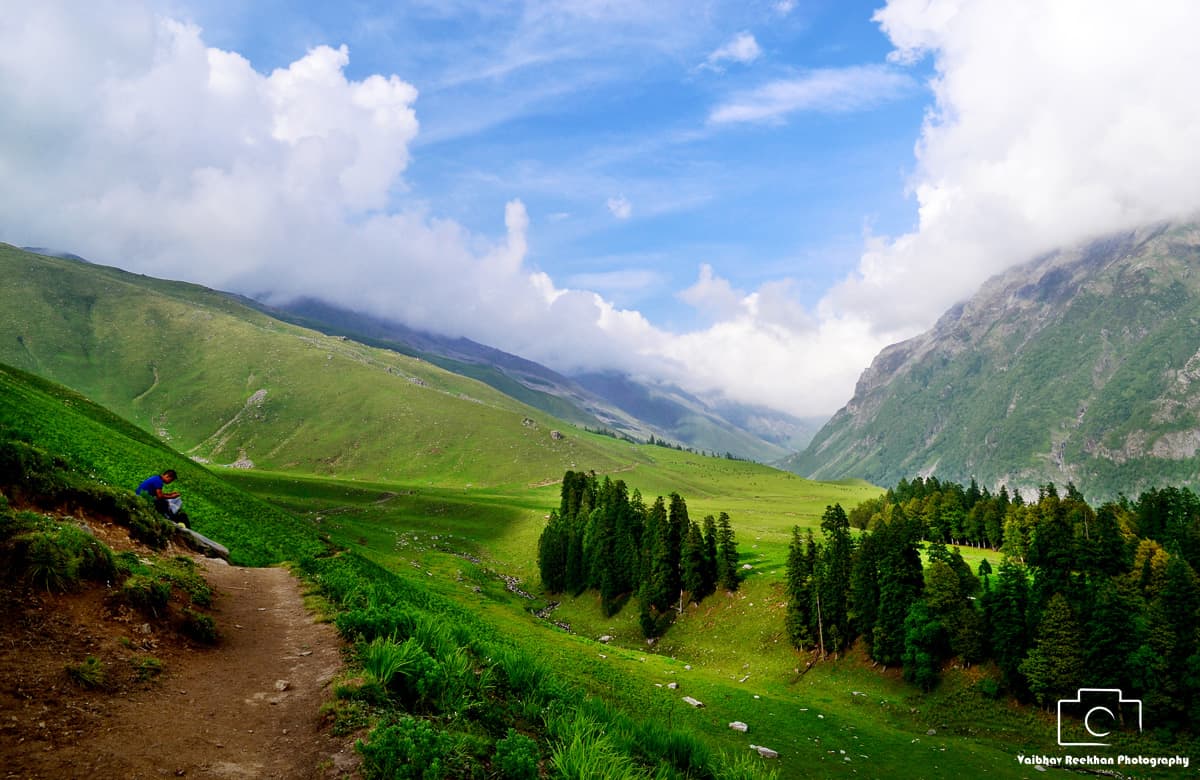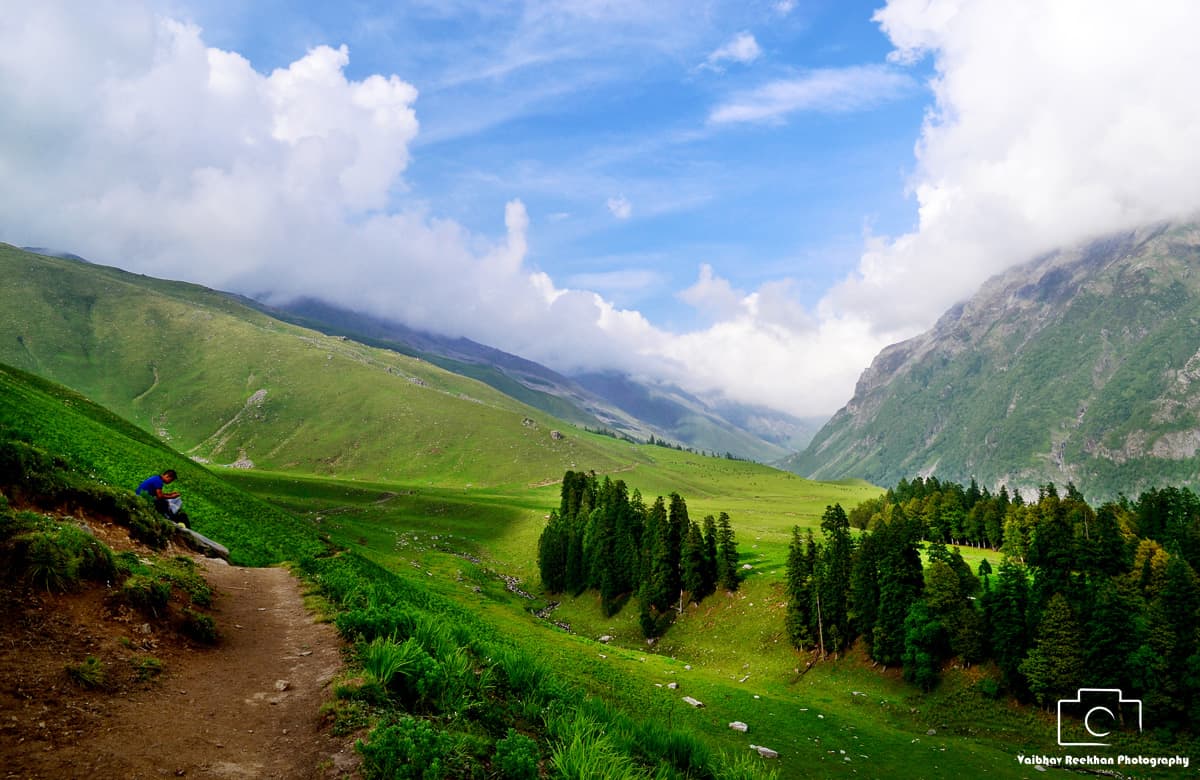 Day 3- Dayara thach to LithamThach (Nearby Chandernahan waterfall)
After breakfast start excursion to LithamThach through the meadow of Mounti Thach.
These meadows are truly heaven for nature's lover.
After 5-6 hours of ascend you will reach Litham thach . Now enjoy the beauty of Nature as you are in-front of beautiful Chandernahan waterfall.
Today we will Also cover a newly formed Mundar Lake.
Back to Litham.
We will camp nearby waterfall in Litham Thach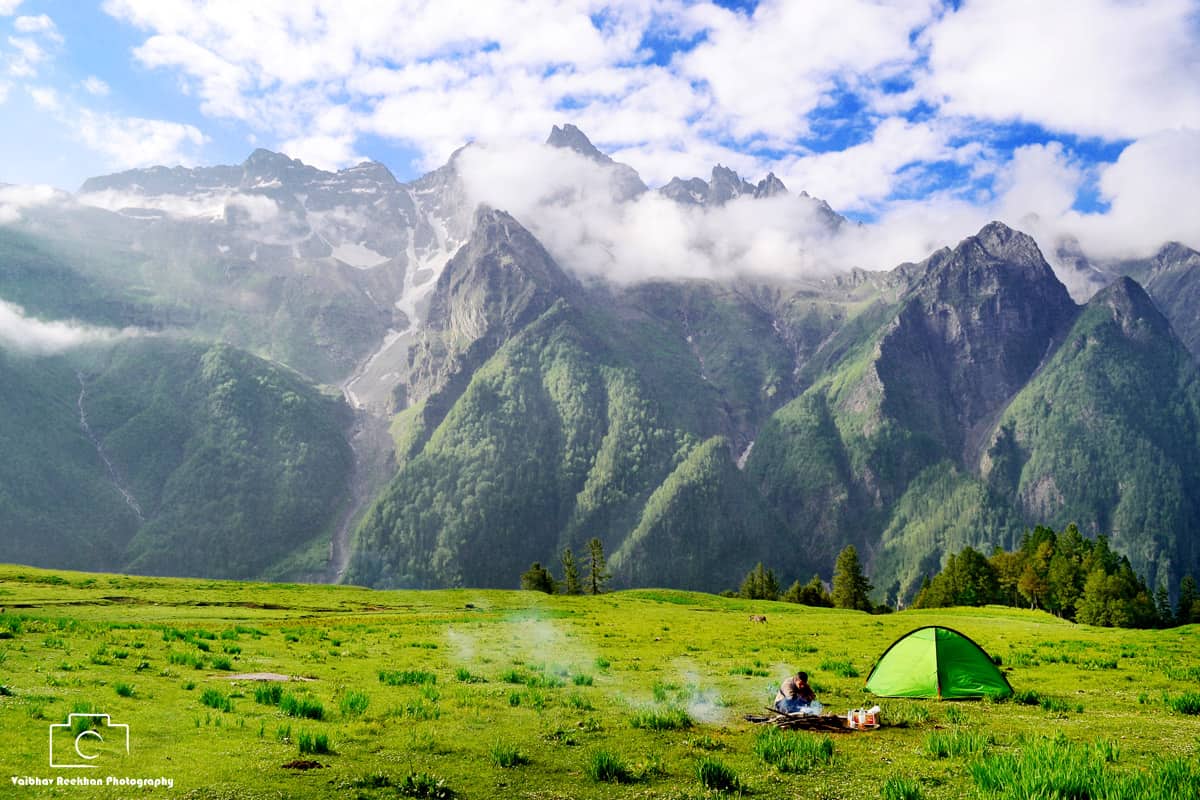 Day 4- Chandernahan Waterfall to seven Glacial Ponds
Breakfast at early morning. After breakfast move forward to Seven Frozen Glacial Ponds.
These Seven Glacial Ponds are the source of Pabbar river.
Fifth one is the biggest one.
Back to Chander Nahan waterfall campsite.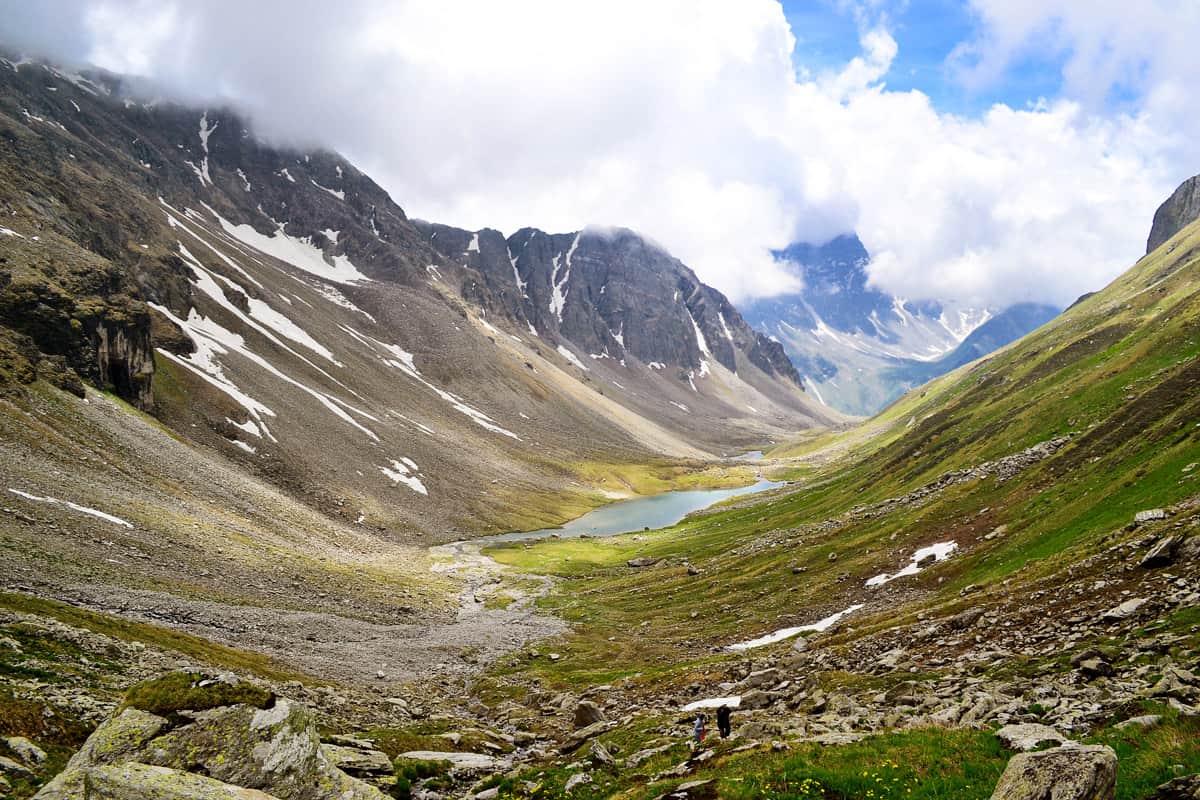 Day 5 –Litham to Simir Thach
Start leisurely
After breakfast start excursion back to Simir Thach through Dayara Thach.
Dayara Thach is the Most Beautiful Place in this trek.
That long Meadows with Herds will definitely stole your heart.
Enjoy dinner and sleep under stars in Simir thach.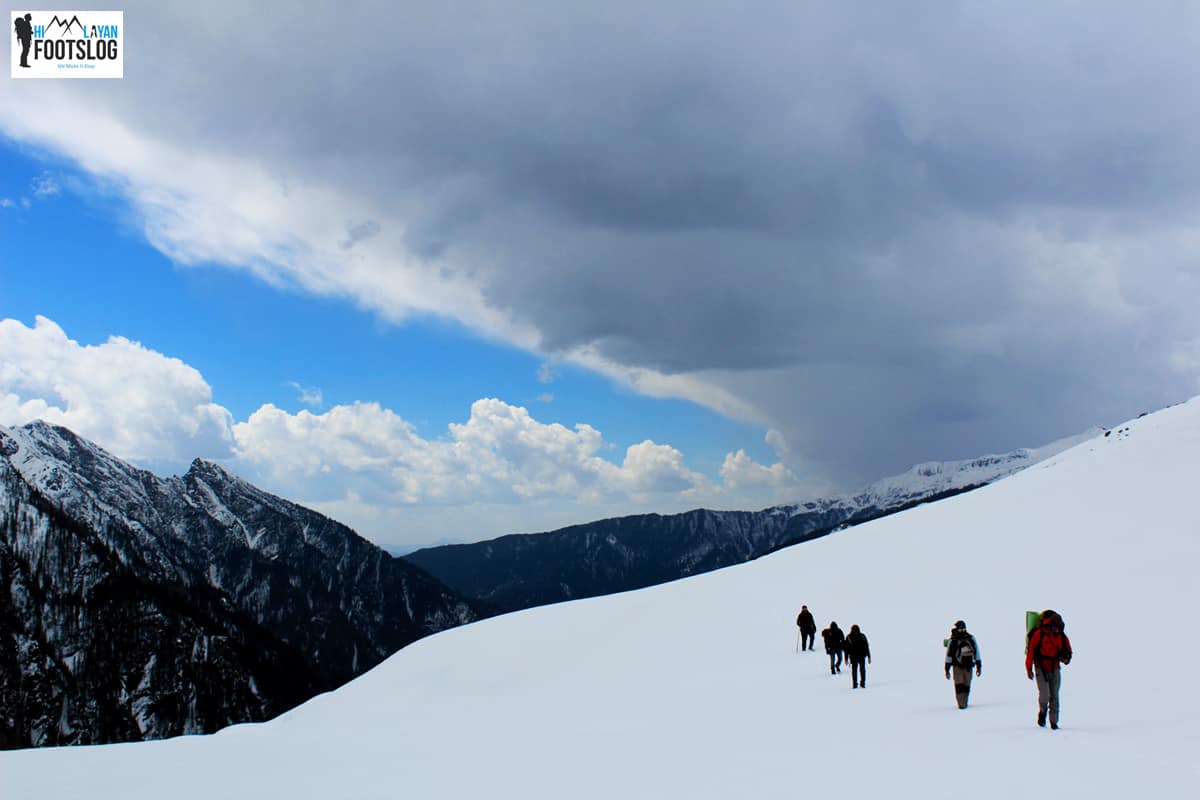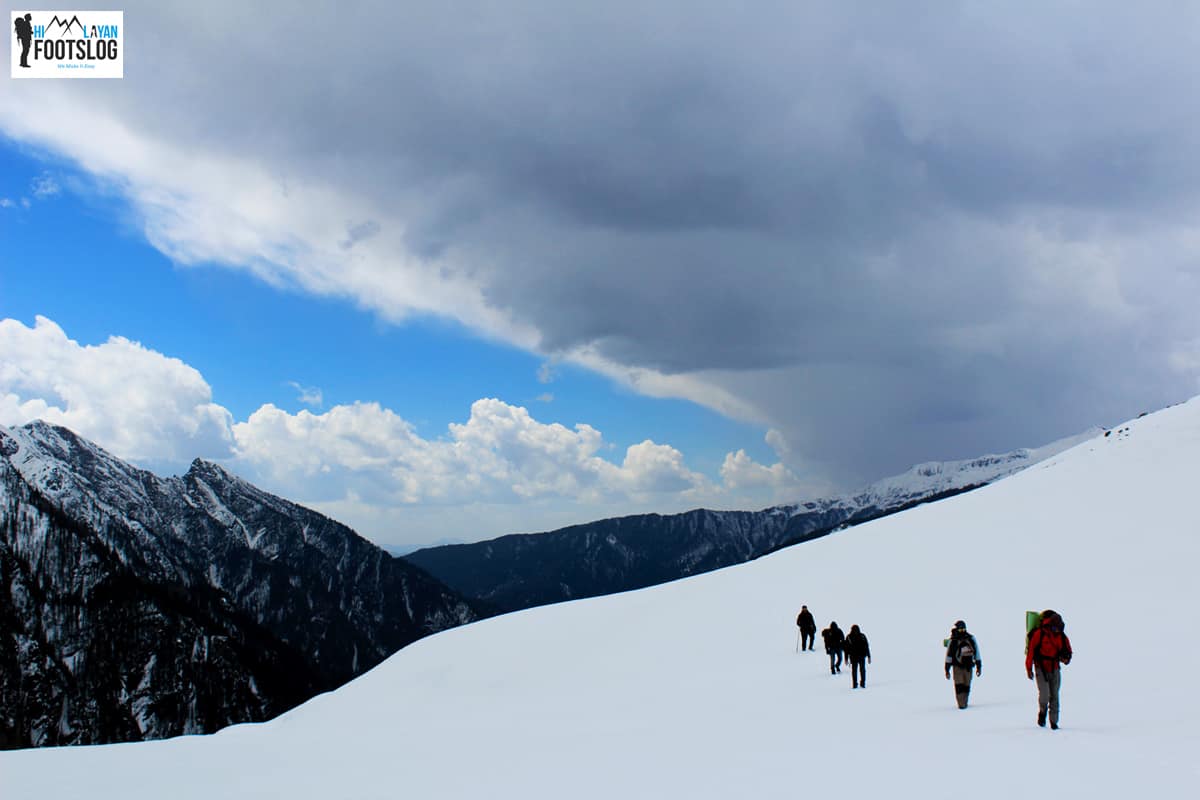 Day 6- Simir Thach to Janglikh Village
After breakfast start excursion back to Janglikh village.
One can explore the heritage village.
Drive to Shimla.
Trip ends here with refreshing memories.