Bhrigu Lake Trekking Best Trekking Site In Manali (Himachal Pradesh)
Bhrigu Lake Treks, one of the main reasons why people choose this trek. The beauty of the meadows of Bhrigu Lake serving as a real treat. High altitude alpine generally takes 2-3 days to step into one. One of the salient features of India. This Himalayan beauty is situated at the height of 15,000ft. The stretch of this meadow is like endless carpet. Feel the dew below your feet with the galloping horses and grazing sheep.
This trek starts from Manali and ends there. Our representative will meet you at Manali.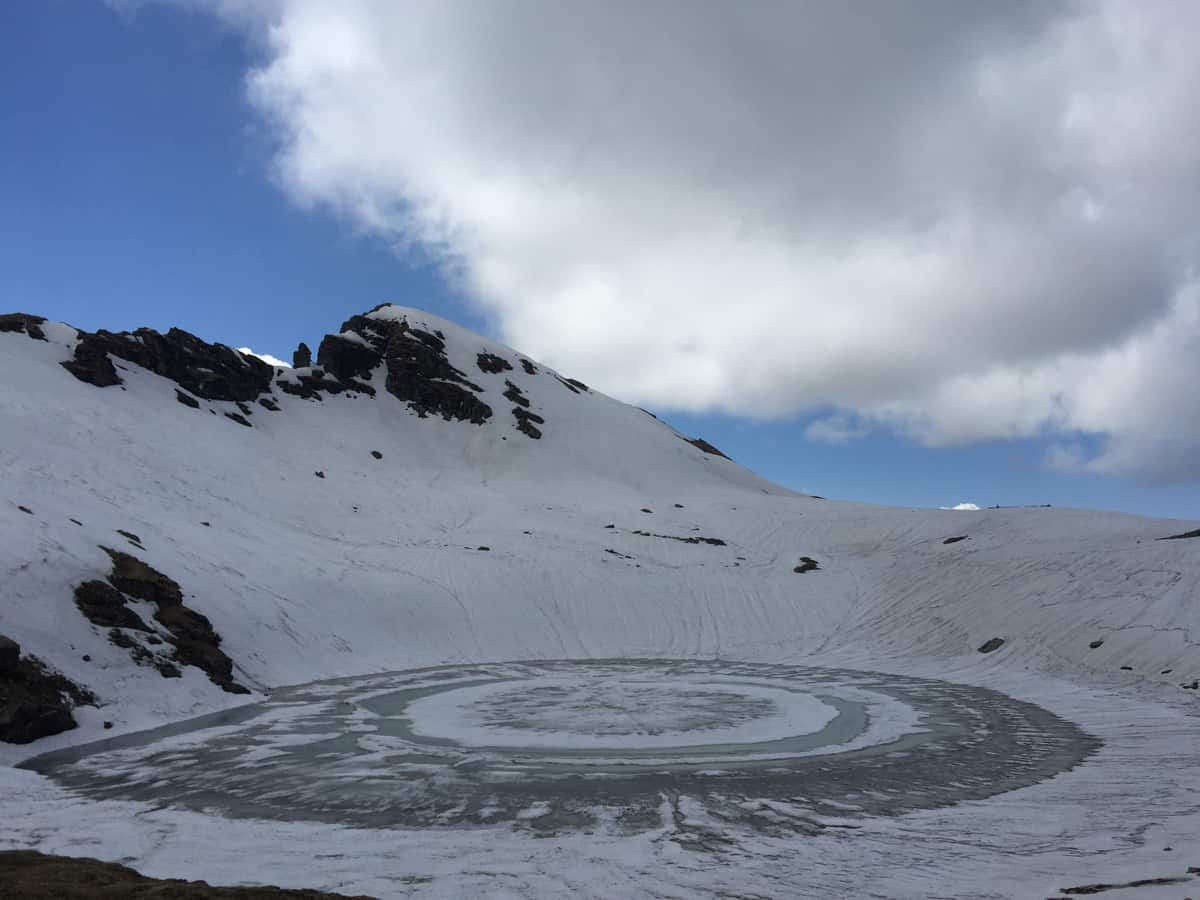 Below is the itinerary for this trek.
Day 1 – Drive From Manali to Gulaba, Followed By Short Trek
Pick up from Manali bus station, briefing by our representative.
Drive from Manali to Gulaba via Rohtang pass.
Start trekking from Gulaba after resting at local Dhaba for refreshments.
Overnight at a campsite with Bonfire and dinner.
Day 2 – Gulaba to Rola Kholi
After morning refreshments, proceed towards Rola Kholi where you need to trek for 3-4 hours.
Through the forest, you will pass through various rivulets and Manali Solang valley.
Rola Kholi is an open meadow which is preferred by local shepherds to graze their sheep's.
Enjoy the beauty of the place with overnight camping and dinner.
Day 3 – Rola Kholi to Bhrigu Lake and Descend to Pandu Ropa
Early start to the day as we will be doing a lot of trekking today.
The 411m trek will lead you to Bhrigu Lake, enjoy the beauty of the lake along with the surrounding peaks.
Pass through steep descend leading to grassy meadows of Pandu Ropa also known as the Old Kullu Village.
Camp at these fields overnight.
Day 4 – Pandu Ropa to Vashisht
Follow the steep slopes passing through apple orchids. The ground can be slippery so be careful.
Walk through the well-defined path till Vashisht.
Bathe yourself in hot water spring in Vashisth.
Take a Jeep from Vashisht to Manali. End of a joyous trek