Spiti Valley- Best Tour in Himachal Pradesh
Spiti valley is located at high in the Himalaya mountains. In the north-eastern part of the Indian state of Himachal Pradesh. The name "Spiti" means "The Middle Land", i.e. the land between Tibet and India. Spiti valley is a research and cultural center for Buddhists. Highlights include Key Monastery and Tabo Monastery. One of the oldest monasteries in the world. A favorite place of the Dalai Lama called Buddhist Guru. It was the location of the scenery and cinematography in the Indian films. Spiti Valley Tour / Paap, Highway, and Milarepa.
A new discussion is taking place now a days- Leh Vs Spiti
Why choose Spiti Valley Tour
The place is Less crowded.
Different Different landscapes.
Old monasteries Like Tabo, Key, and Dhankar.
Beautiful Lakes like Chandrataal, Nako Lake and Dhankar lake.
Or Maybe you have done Leh Ladakh.
Arrive in Chandigarh and head towards Shimla. Take appropriate breaks on the way and enjoy the beauty as you leave the hustle and bustle of Shimla behind. View the lush green valleys and apple orchards on both sides of the road. Stay in the midst of nowhere in Narkanda. Call Now
Day 1: Chandigarh to Narkanda by Shimla, Kufri(180 Km)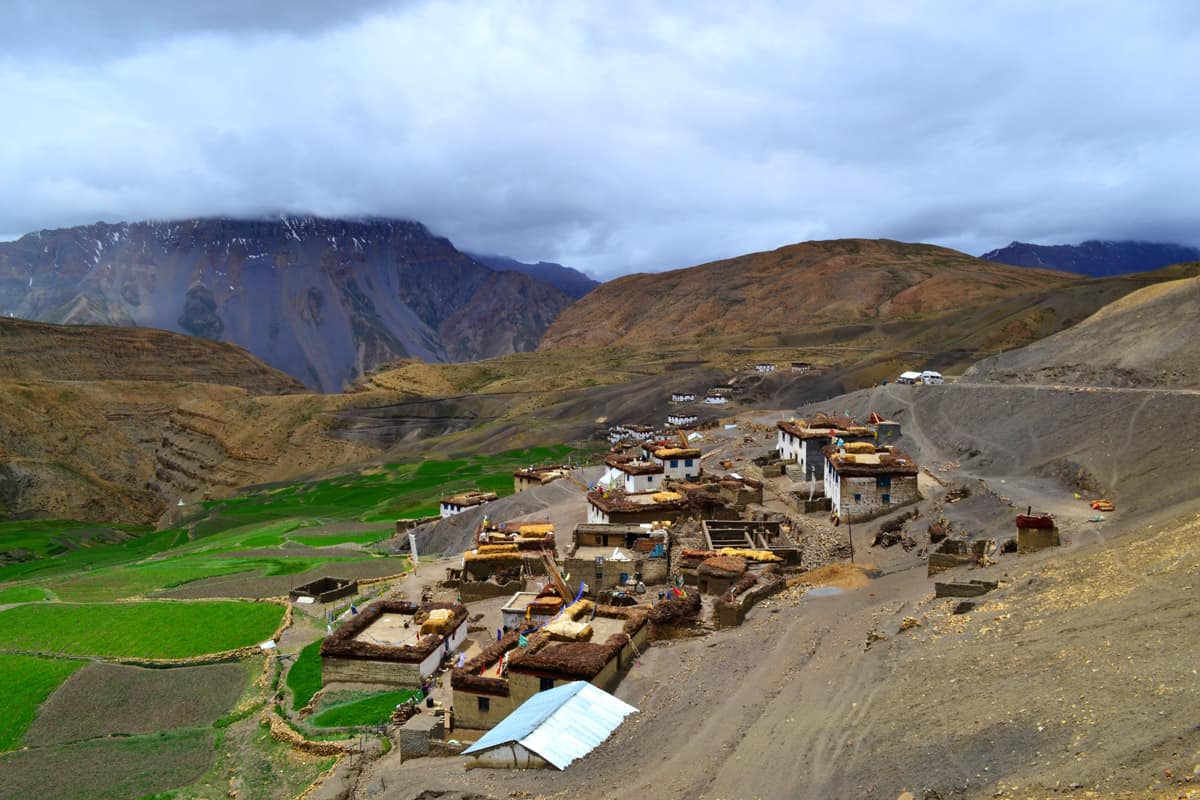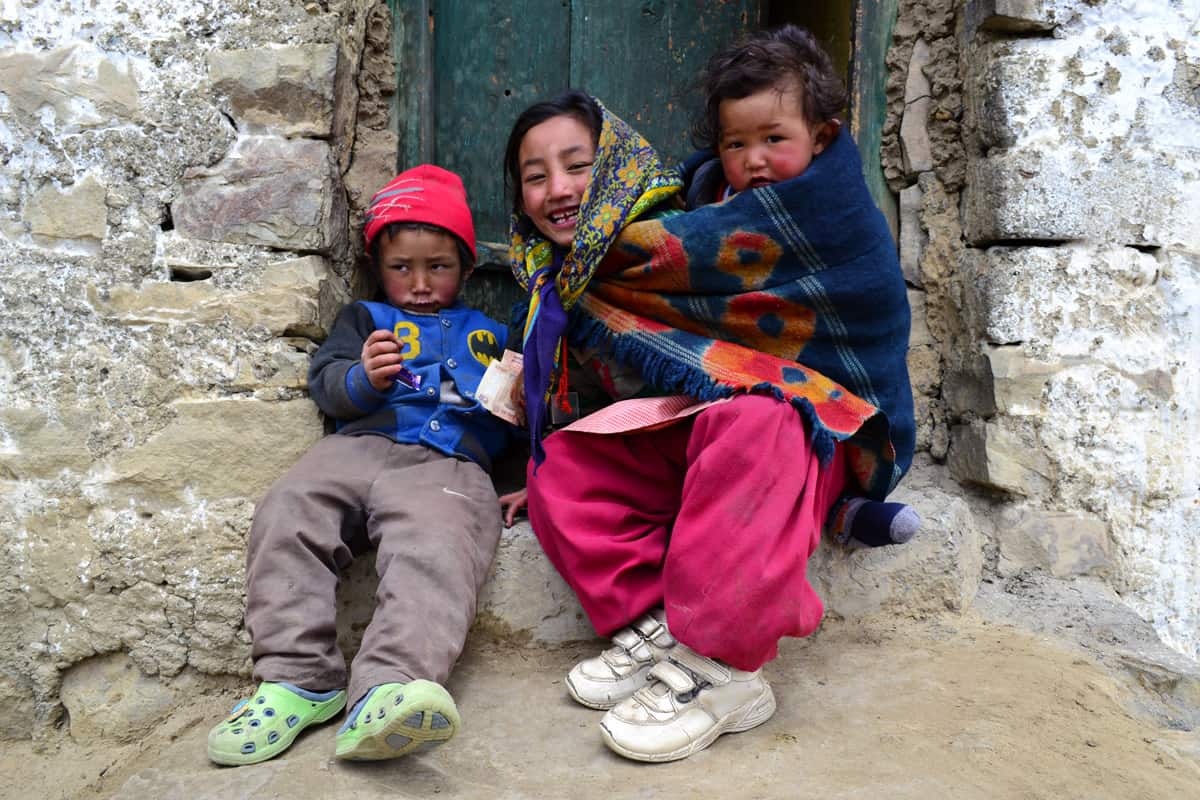 Arrive in Chandigarh and head towards Shimla. Take appropriate breaks on the way and enjoy the beauty as you leave the hustle and bustle of Shimla behind. View the lush green valleys and apple orchards on both sides of the road. Stay in the midst of nowhere in Narkanda.
Day 2: Narkanda To Sangla (177 Km)
On the way Sangla ROUTE
Have a nice breakfast with a view of the mountains and head to Sangla via Rampur. You shall meet the Sutlej river at Sainj and from there on it will be with you till Spiti. With the Bapsa river magically weaving itself through the forested slopes, this exquisite 95 kilometer stretch of the Sangla Valley is a sight to behold. Known predominately for its agriculture, every house in Sangla will have cultivations of apples, pears, walnuts, apricots or potatoes. Sangla is one of the most beautiful valleys in India. Overnight stay in Sangla.
Day 3: Sangla to Chitkul and Kalpa
KALPA MONASTERY
After having a hot, fresh breakfast while basking in the first rays of the sun, we head towards to Chitkul.
Chitkul can be described as one of the most scenic settlements in the valley and the last inhabited village before the India-China border. This short drive from Sangla to Chitkul will be one of the most scenic drives you'll take with plenty of opportunities to take stunning photographs. Walk around the Bapsa river and pay tributes to the Mathi Goddess at the temple in the village. After spending time in Chitkul, we turn around and head to Kalpa.
Kalpa
Legend has it that Kalpa was the winter home of Lord Shiva. If it's true, he couldn't have found a more remarkable abode for himself, with enthrallingly majestic views of the Kinner Kailash and Jorkandan Peaks looming right above the village. Overnight at a hotel in Kalpa.
Day 4: Kalpa to Nako Ghatti
Taking Breakfast in Hotel, we continue driving on the famous Hindustan – Tibet Highway or the NH 22 – This stretch is famously known as one of "most treacherous roads of the world" by the lonely planet in a visual spectacle. Don't let that little piece of information deter you because your local drivers are highly skilled and experienced while driving on these roads. As you begin embracing the jaw-dropping views watch the mountains change their colors from the lush greens of the Kinnaur valley to the many hues of brown.
NAKO VILLAGE AND LAKE
In Kalpa visit the Suicide Point, which is located around 3 km's away from Kalpa village and the journey to this point take place through beautiful apple gardens. This place is so lovely that tourists even forget the dangerous trench and vertical slope they pass through on their way to suicide point. This place is famous for its thrilling trench and enchanting atmosphere that gives a wonderful experience to the visitors.
Nako-The Last Hamlet of Kinnaur
A quick refueling stop at Puh, we proceed to Nako – The Last Hamlet of Kinnaur, before we enter the gates of Spiti Valley. Dinner and Overnight Stay in Nako.
Day 5: Nako- Sumdo- Tabo – Dhankar (115 kms)
DHANKAR LAKE
Have an early breakfast and head to Nako Lake. After that head towards Dhankar. The terrain will change after Pooh and you will see the end of the tree line. See the confluence of Spiti and Sutlej river at Khab. Enroute visit the Tabo Monastery which is close to 1000 years old now. The murals, thanks, and paintings are believed to have been made in a single night by the Gods themselves. You can also hike to the meditation caves if time permits. Spiti Valley Tour
Visit Dhankar Monastery-
Seat of the King in ancient times- the most beautiful setting of a monument which hangs on a cliff and overlooks the confluence of Spiti and Pin River. Hike to Dhankar lake, if your lungs permit. Dinner and overnight stay in Dhankar. ( Know Spiti Valley best time to visit )
Day 6: Dhankar – Lalung – Pin Valley – Kungri – Mudh – Langza
HIKKIM VILLAGE
Take the morning easy after breakfast we drive towards the beautiful Pin Valley.
Imagine a national park with an abundance of animals and birds, with some rare plant varieties, a river that gushes when it isn't frozen and trekking opportunities for the adventure-seekers. The Pin Valley promises all this and more.
Kung RI Monastery
We first visit the Kung RI Monastery and then the beautiful hamlet of Mudh – the last motorable village of the Pin Valley. Declared a national park in 1987, Pin Valley has altitudes ranging from 11,000 to 20,000 feet and is home to at least 12 endangered snow leopards. In addition, other animals indigenous to the region and park are the Siberian ibex, bharal, weasel, red fox, and marten. Birds such as the pika, Griffon, golden eagle, bearded vulture, Cukor and raven paint the skies a pretty picture. Dinner and Overnight stay in Langza. Spiti valley tour itinerary
Day 7: Langza – Hikkim – Komic – Key Gompa – Kibber – Loser – Kunzum La –  Chandertal Lake
KEY MONASTERY
Early in morning after taking breakfast we departure to Chandratal lake (13000+ ft alt – 110 km – 7 hours). This day also visits Hikkim- the highest post office in the world and Komic- one of the highest villages in the world at 4600 meters. A visit to the Tangyud monastery in Komic is also worthwhile.  Visit the postmaster of the highest post office in the world at Hikkim and mail some postcards from here after that visit the oldest monastery in the region Key Gompa and Kibbar village. Chandertal Lake is renowned for its stunning Himalayan beauty. The accommodation here is basic and therefore one has to be adventure frame of mind before considering an overnight stay at Chandertal Lake. (Spiti valley tour cost)
Day 8: Chandratal Lake – Chattru – Rohtang Pass – Manali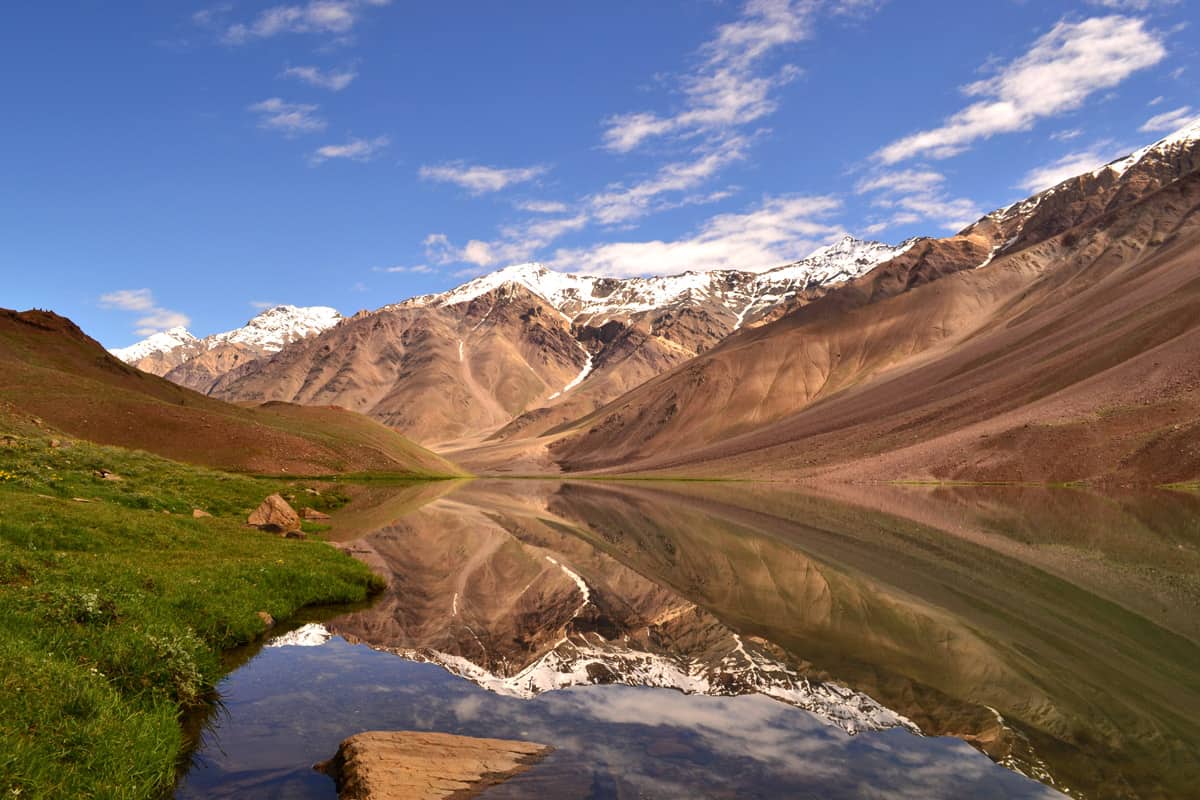 CHANDRATAAL LAKE
Kaza Manali Highway
After breakfast in Camps drive from Chandratal Lake towards Manali. We take a quick stop at Batal for a cup of tea at a small tea-shop run by a beautiful old couple. From there, we continue driving on the Kaza – Manali highway and stop at Chatru for lunch. Drive through the famous Rohtang Pass and return to Manali to end your breath-taking Spiti Valley tour.
Since there is no sightseeing included in your schedule in Manali, you are free to explore Manali on your own. Spiti Valley tour from Delhi
Day 9: Manali to Chandigarh
WORLDS HIGHEST POST OFFICE – HIKKIM
After breakfast check out from Hotel and proceed for Dropping at Chandigarh Airport.
All images © 2016-17 HIMALAYAN FOOTSLOG TOUR & TRAVEL.
PER PERSON COST 18,900/-
Inclusions:
All Sightseeing as per itinerary by Innova.
Pick and drop from Chandigarh.
01 night accommodation in Narkanda with Breakfast and Dinner.
01 night accommodation in Sangla with Breakfast and Dinner.
01 night accommodation in Kalpa with Breakfast and Dinner.
01 night accommodation in Nako with Breakfast and Dinner.
01 night accommodation in Dhankar with Breakfast and Dinner.
01 night accommodation in Langza with Breakfast and Dinner.
01 night accommodation in Chandertaal with Breakfast and Dinner.
01 night accommodation in Manali with Breakfast and Dinner.
All driver charges, Toll charges, Parking, State tax and fuel fee included
Assistance on arrival.
All Hotel Taxes.
Exclusions:
Tips and porter chargers.
Lunch/ Tea Coffee
05% GST is not included.
Any additional expenses.
Cost of any excursions.
Early check in and late check out at the hotel.
Expenses of personal nature.
Any other services not specified above.
Additional Costs due to Flight Cancellations, Road blocks, natural calamities.
Terms & Conditions:-
No refund for any unused /missed: – hotel/cab/meals/or any service. These will be non refundable and non exchangeable.
Room are allocated as per hotel policy at check' in and category will be as per the booking confirmations provide by our end at the time of bookings.
No refund shall be claimed, if the services & amenities of hotel were not up to your expectations, it will be considered on case to case basis.
Additional Cost or Additional Day Charge due to any Natural disaster, Landslides and Road Blocks guest have to bear the extra cost.
"Himalayan Footslog" organizes treks and other activities primarily in the Himalayan mountain ranges and in other outdoor regions. Travel in the remote mountain regions of the Himalayas involves certain inherent risks and dangers to life and property of both – the "Himalayan Footslog" team as well as the participants, which include but are not limited to, acts of God, danger from natural elements / extreme weather (landslides, cloudbursts, rock-fall, snowfall, etc.), problems arising out of exposure to high altitudes injuries / accidents on account of travel in difficult terrain, which may result in delays, injury, illness or under extreme circumstances, even death.
The participant is aware that the treks and related activities involve such risks and dangers; and that "Himalayan Footslog", within its limited capacity, takes viable measures to ensure the safety and comfort of the participants and to minimize the risks associated with these activities.
Understanding all the risks, dangers and related aspects mentioned in this section, participating in of any of the services offered by "Himalayan Footslog" constitutes a de-facto contractual arrangement between "Himalayan Footslog" and the Participant.
Accepting these terms and conditions denotes that the participant has understood all the terms & conditions mentioned hereafter, and that these terms and conditions shall be binding upon the participant at all times.
The itinerary is subject to favorable road and weather conditions. We will do the best to make alternative arrangements in case of bad weather and inaccessibility to the destination before or after the tour has begun. The cost of the tour or any part of it will not be refunded in an event of unfavorable conditions anytime during the tour days after the tour begins. Spiti valley tour
Confirmation:-
You can book the package by 50% of total amount.
Till 07 days to start your tour has to complete 100% payments.
Remarks:-
The rates are subjects to change without any prior notice.
Accommodation in the itinerary at the mentioned hotels or the similar hotels.
The confirmation is subjects to availability.
AC will not work in Hill Stations.
Rooms are subject to the availability.
No reservation has been made till date. This is just a quotation. The above rate is valid only for mentioned dates/ month.
The above is only an offer and not confirmation of your bookings. If we are not able to get the original hotels, shall provide equivalent/ alternative hotels.
Imp Note:-
Advance amount is non-refundable.
If the Client is willing to cancel his/her booking because of whatsoever reasons including accident, illness, or any other personal reasons including non-payment of the balance payment, the Company is liable to recover Cancellation charges from the Customer.
However on exceptional cases company reserves the Right to refund the advance payment after deduction of service charge* (For example Instant death & serious Health Issue. Please Note: Company would also need the certificates for the same for Refund)
Cancellation Policy
Cancellation has to be sent by Fax or Email.
From Date of booking – 30 days only communication charges of Rs 2000.00 per person
30 -15 Days prior to departure       25% of tour cost
14 -07 Days prior to departure       50% of tour cost
07- 03 Days prior to departure       75% of tour cost
02 Days/No show                         100% of tour cost
Above are the cancellation rules. We will put our best possible effort to minimize the cancellation charges.